Container lifting and transport system
The container lifting and transport system is a well proven, trusted product using standard DIN 1161 ISO-corners. You can find it in daily operations in a wide span of industries and in many different environments around the globe.
In addition to our Winglift W40 standard products, a wide range of tailor made solutions for both land based container handling and aircraft loading have been designed and prototyped in accordance to customer specifications, NATO and Aerospace standards.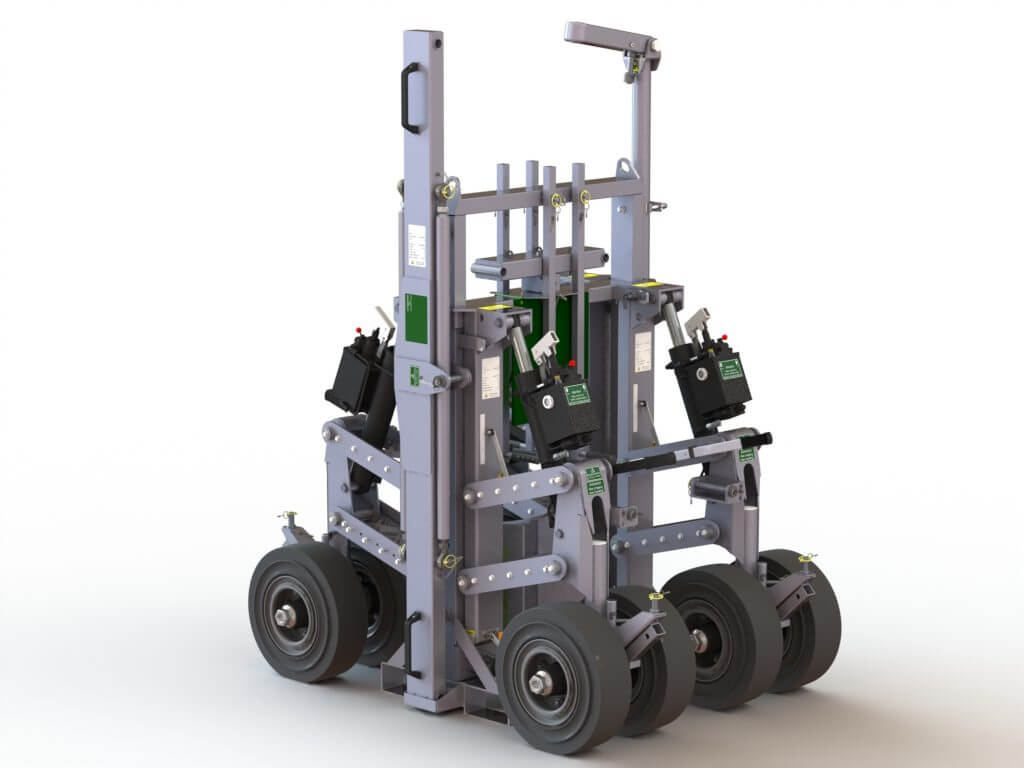 Compact transport rack with all necessary equipment installed
Easy to attach to containers by using DIN 1161 ISO-corners
Enables easy movement, even in narrow places with restricted height
Solid, light weight construction
Moves container in any direction
Convenient handling of containers on any carrier; air, road, rail or sea containers
Towable using almost any vehicle
Independent of cranes and forklifts
Cost efficient in comparison to alternative solutions
In addition to our short lead time standard versions, we can support you with designing, prototyping and manufacturing tailored product solutions. Our experienced design engineers and project managers can take care of your specific request and take it from your initial idea to a product ready for serial production.
Contact us for more details on how we can create the perfect solution for your specific needs. We're here to support your efforts.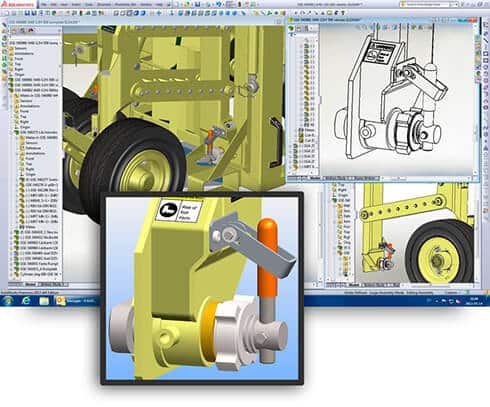 Quality standards and certification
The WingLift™ is a patented Container Carrier handling concept and an OEM registered trade mark of Recotech, Arboga, Sweden. The OEM-version is manufactured by the business area GSE Ground Support Equipment. Recotech AB  is an ISO9001:2008 and ISO 14001:2004 certified company.
Each unit has passed a documented factory acceptance test, is designed and manufactured to applicable standards, comply with the European Standard for ECC Machinery Directive and is released with a CE-approval. In addition, the product has been verified by The Swedish Machinery Testing Institute (SMP) according to the safety requirements laid down in the EC-directives and standards. Doc No:FX200909/E1.
Forklift pockets for easy handling of the transport rack
Level glass for hydraulic oil level and load holding valve on each corner unit
Re-enforced tow bar to better allow certain pushing
Light weight stop block covering full width of wheel pair
The W40-17 version has several re-enforcements and upgraded components
The W40-xxH versions have locking features for air transport
Enhanced rust protection
Several design changes to support weight reduction
Upgraded wheel bearings to support increased life time
Support block to reduce strain on standard container
Extended and improved user manual with instruction movie
CE-design verification of external testing institute which includes several safety related upgrades
Any questions about WingLift?
Contact us for further assistance