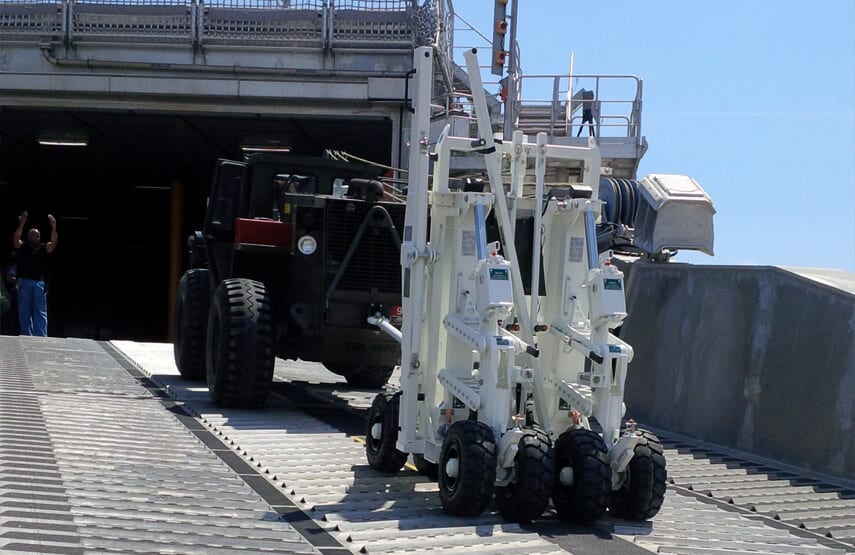 US Navy High speed vessels gets a lift up with large order of WingLifts
The first delivery of a large order of 17H WingLifts is on their way to the United States Navy and will be followed by another two deliveries in the coming months. The order is intended for the US Military Joint High Speed Vessel (JHSV) program. The JHSV is capable of transporting troops and their equipment, as well as supporting humanitarian relief efforts. Fully loaded, the JHSV reaches speeds in excess of 35 knots and has the added advantage of operating in shallow waters. The vessels will be a joint-use platform shared between the United States Army and U.S. Navy.
As part of the JHSV program, WingLifts will be used to pick up ISO containers on the supply dock, load them up onto the vessel ramp and set them in place for transit, as well as unloading at their final destination. This is a follow up order after a successful test of initial deliveries.