jQuery(document).ready(function ($) {
var typed = new Typed("#heading-animated-f2861ccdbbc523480c6ab42aadcae36f .sh-heading-animated-typed", {
strings: ["Humanitarian Aid","Independent of cranes and forklifts", ],
contentType: 'html',
typeSpeed: 0,
loop: true,
startDelay: 300,
typeSpeed: 80,
backSpeed: 20,
backDelay: 700,
});
});
WingLift – Humanitarian Aid
With the WingLift, those supporting humanitarian aid efforts have their load substantially lightened with a compact and cost efficient short distance heavy load transport system. It is a great solution when large containers or equipment need to be moved with manpower only and without any need for cranes, trucks or forklifts. Its thoughtful design makes turning 360 degrees in confined spaces such as shelters simple and easy. At Recotech we are committed to creating new relationships and supporting this critical domain. We are dedicated to streamlining worldwide, large scale humanitarian assistance.
In addition to our WingLift W40 standard products, a wide range of tailor made solutions for both land based container handling and aircraft loading have been designed and prototyped in accordance to customer specifications, NATO and Aerospace standards.
Key features
The container lifting and transport system is a well proven product using the standard DIN 1161 ISO-corners. You can find it daily operations and in many different environments around the globe.
Compact
Compact transport rack with all necessary equipment installed
Easy
Easy to attach to containers or equipment by using DIN 1161 ISO-corners
Multi Purpose
Convenient handling of containers on any carrier: air, road, rail or sea containers
Ready to use
The WingLift units are delivered in "ready to use" condition and do not require any additional assembling or installation work.
Cost Efficient
Cost efficient in comparison to alternative solutions and totally independent of cranes / forklifts
Service
Our logistics team will support you to get the right spare part to almost any location, and we keep critical parts on stock.
Technical data
Lifting capacity up to 24 tonsLifting height up to 500 mm and up to 750 mm with special requestStandard model or slim design for operating in tight placesTransport rack for easy storage and transport of the unitWeight of each corner unit 170 to 230 kgTotal weight when delivered 850 to 1100 kgChoice of pneumatic or solid wheelsMaximum towing speed on flat surfaces, with pneumatic wheels is up to 12 tons- 12 Km/h. Over 12 tons and with all use of solid tiers- 6 Km/h.
Who uses WingLift?
Case stories
U.S. Navy using WingLifts for their high speed vessels after successful testing
The High-Speed Vessel (JHSV) is capable of transporting troops and their equipment, as well as supporting humanitarian relief efforts.
Case Story, Defense, Humanitorian Aid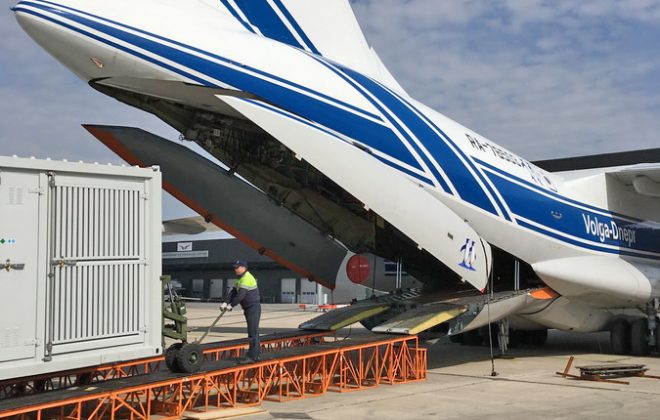 Expedites loading of large cargo containers
Volga-Dnepr Airlines has transported two power generators to Port Harcourt, Nigeria, with the help of a new 'wing lift' system that reduces the loading time for large containers to less than 30 minutes.
Air-Lift, Case Story, Commercial, Humanitorian Aid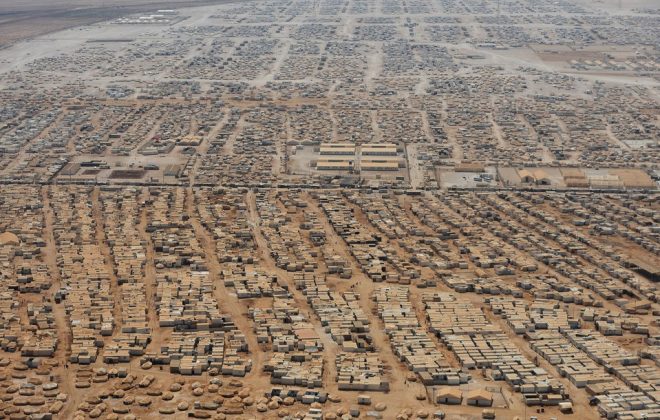 Kakuma refugee camp in Kenya would benefit from WingLift
A refugee camp in Northern Kenya, Kakuma, with over 200, 000 refugees with the challenge of having to travel far for basic necessities.
Air-Lift, Case Story, Humanitorian Aid
jQuery(document).ready(function ($) {
var typed = new Typed("#heading-animated-3bac52345477439d0ea25d2a7a3074c5 .sh-heading-animated-typed", {
strings: ["Any question about WingLift","Contact us for further assistance", ],
contentType: 'html',
typeSpeed: 0,
loop: true,
startDelay: 300,
typeSpeed: 80,
backSpeed: 20,
backDelay: 700,
});
});